Installation By: Roger Mingle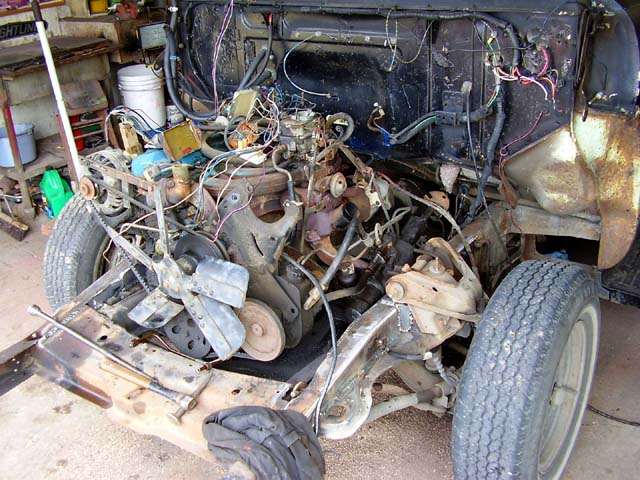 A-arms bolted back in place and the motor set in, Using stock mopar motormounts.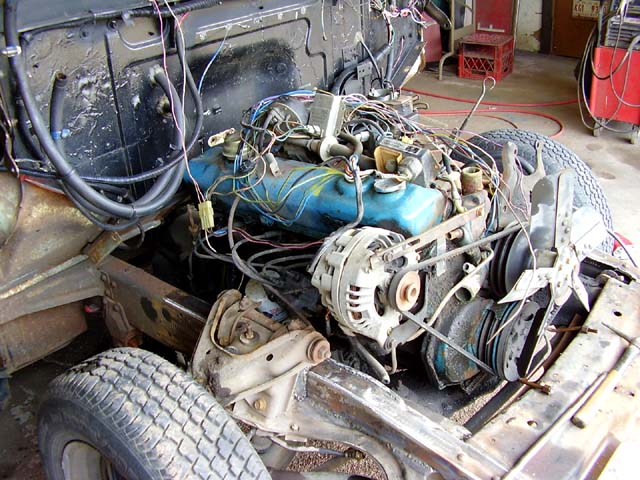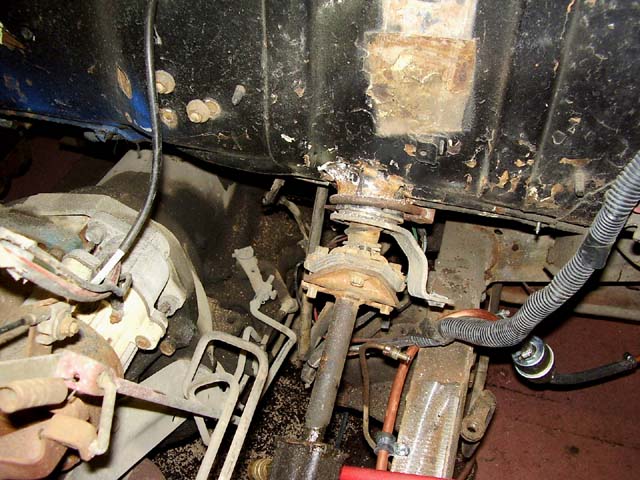 Steering column fits good with temp mount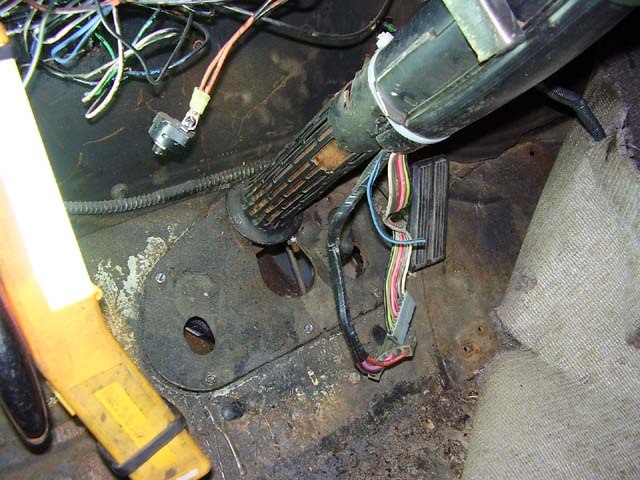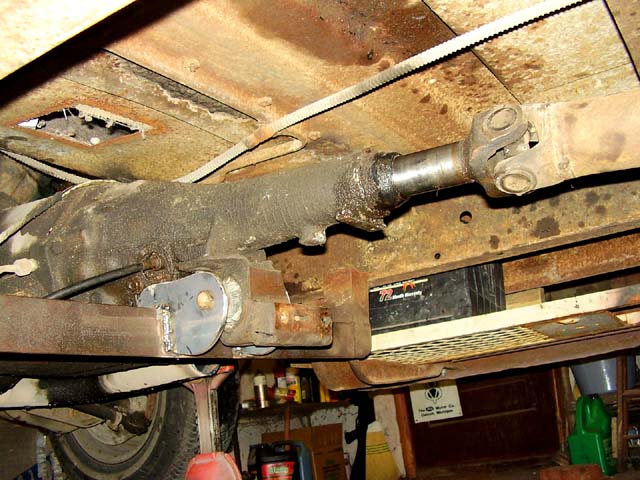 Transmission mounts are made from 1/4" steel plate welded to the same crossmember that held the chevy trans. Real Simple.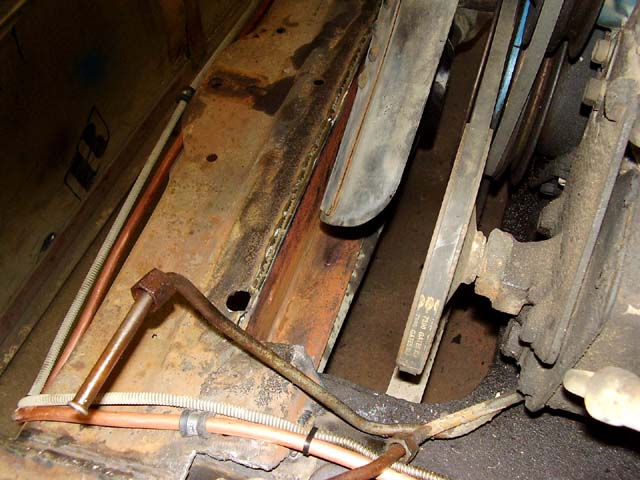 Original front crossmember had to be notched for fan clearance. We used a piece of 1-1/2" X 3" angle iron.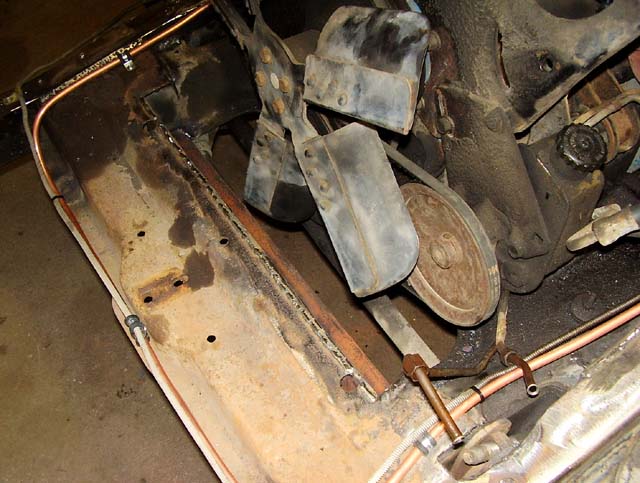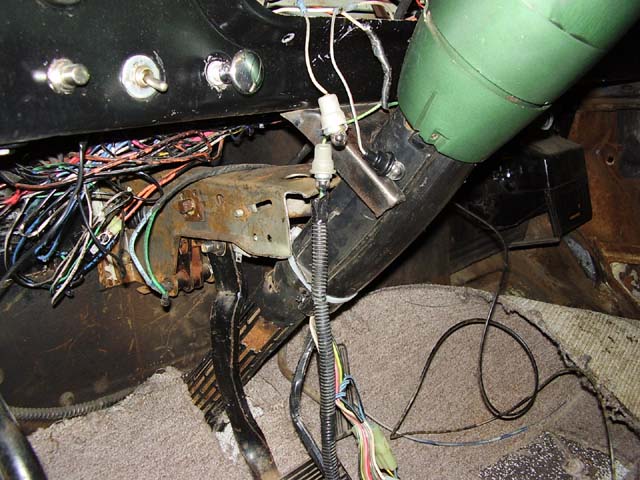 Getting the brake pedal & power booster mounted.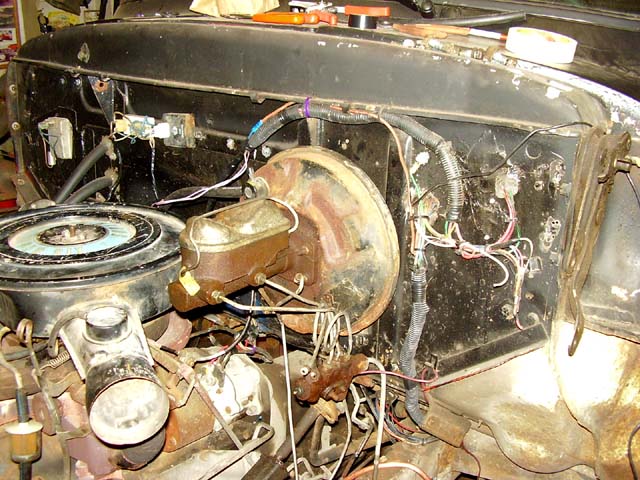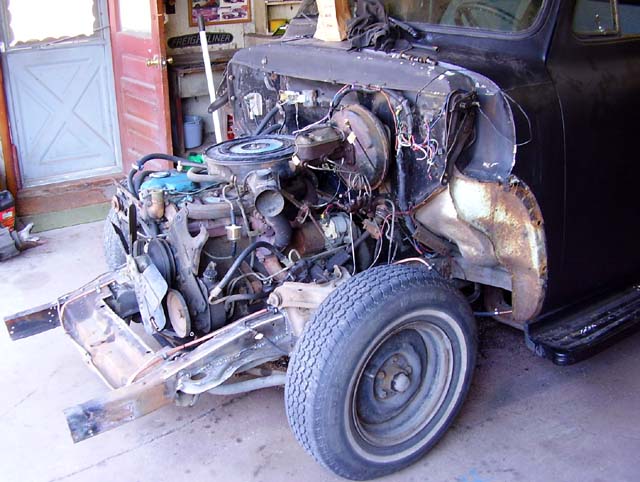 Hooking up all the little stuff, gas lines, brake lines, wiring, throttle linkage, shift linkage, etc.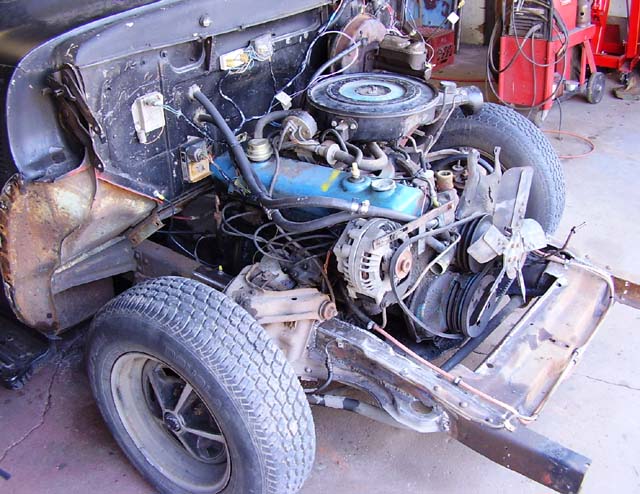 Installation By: Roger Mingle