Installation By: Roger Mingle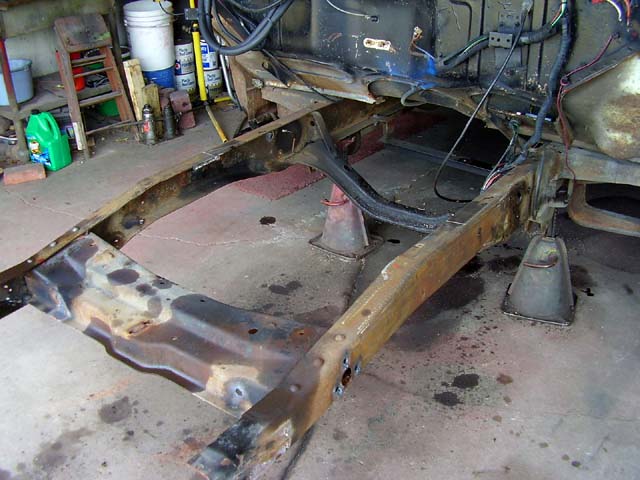 Remove the spring perches, extra crossmember and clean it all up.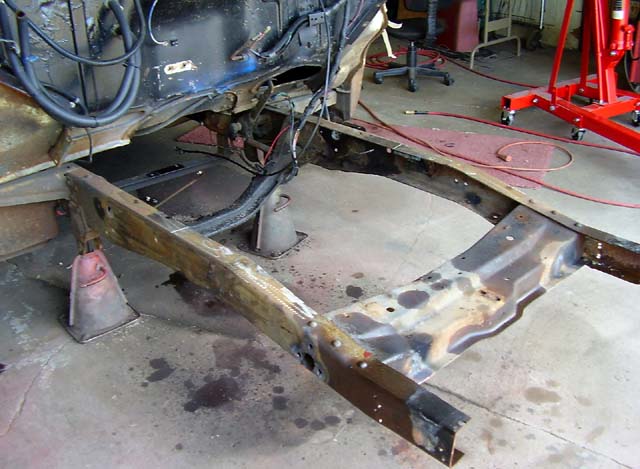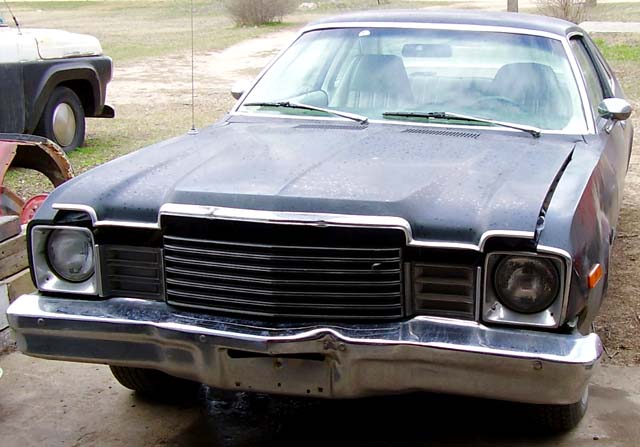 This is the donor car. A 77 Plymouth Volare. We are going to use the super six with automatic, P.S., P.B. and all that stuff.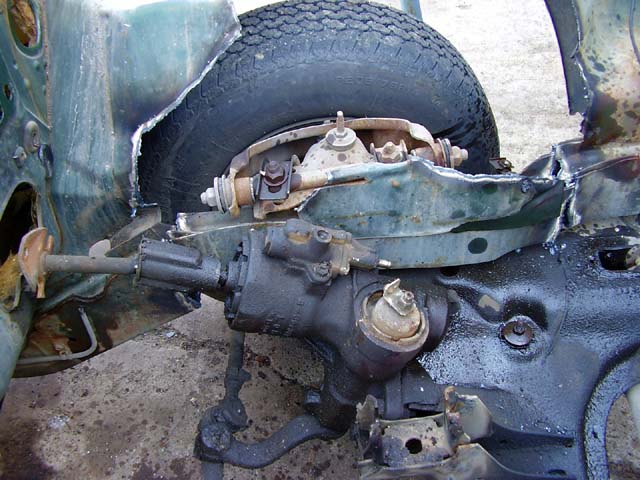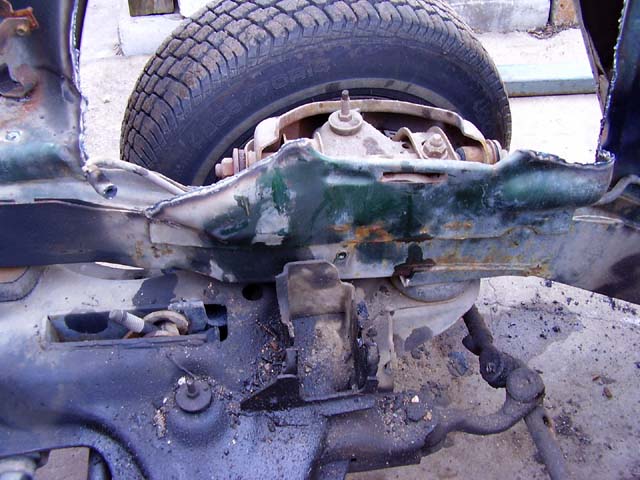 Don't pick the body up by the sheetmetal. When it rips out it becomes a low rider & scares you bad.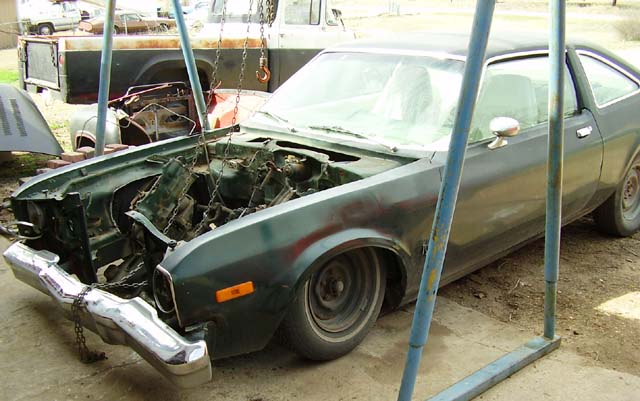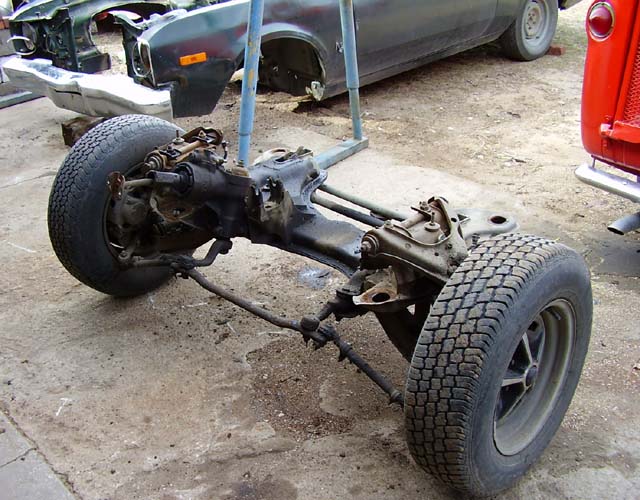 This is the subframe once it is removed.
Installation By: Roger Mingle