Installation By: Roger Mingle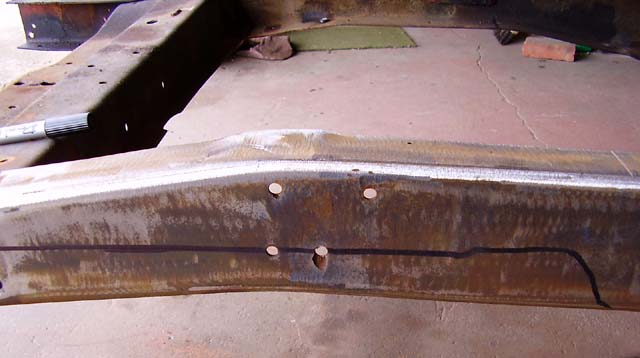 I made a pattern of the contour of the subframe, marked the centerline point & marked the F-100 frame where to cut.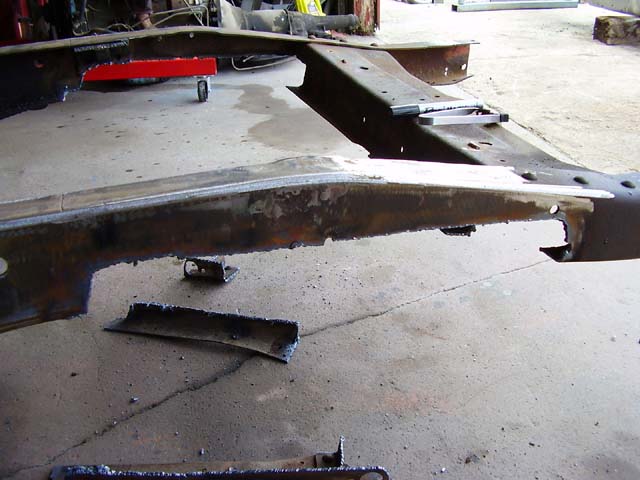 To late to turn back now.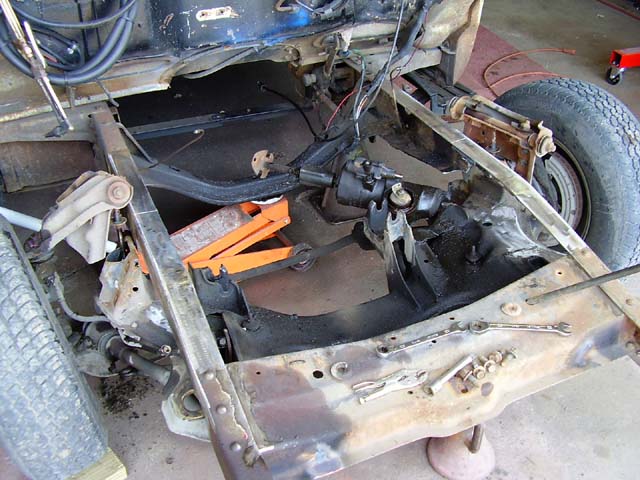 You need to unhook the steering box and lay it to the side. Unbolt the upper A-arms and lower the frame & check the fit.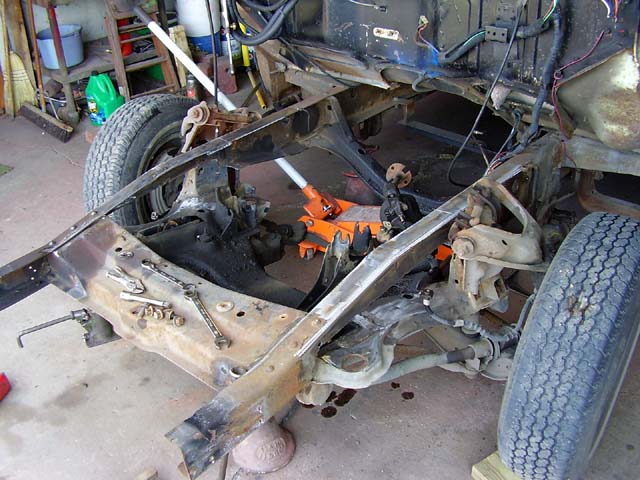 Raise it back up and grind a little clearance. You might have to do this several times.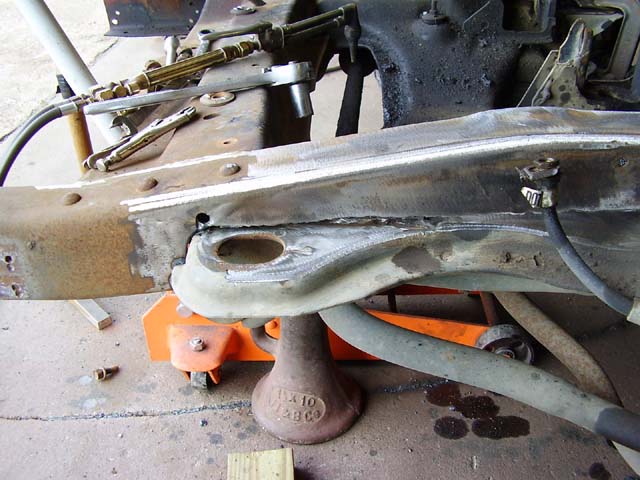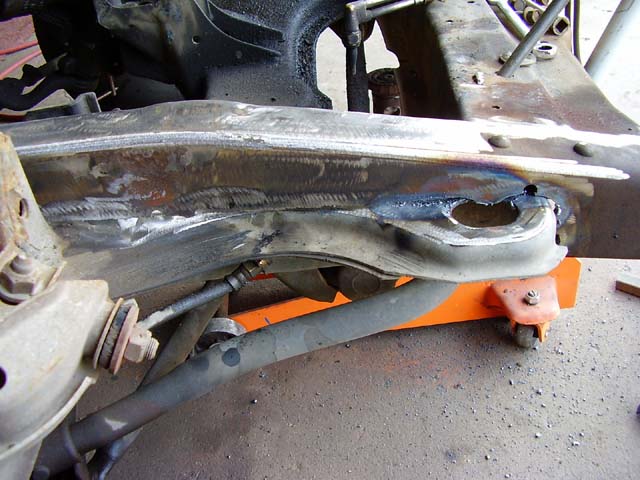 Starting to come together a little bit.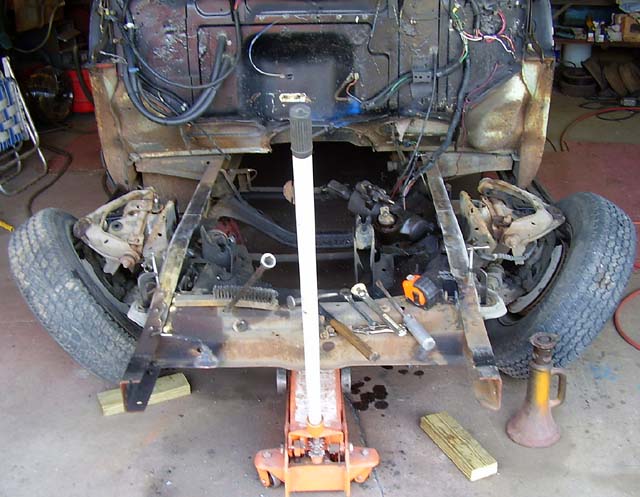 Alignment might be a little off.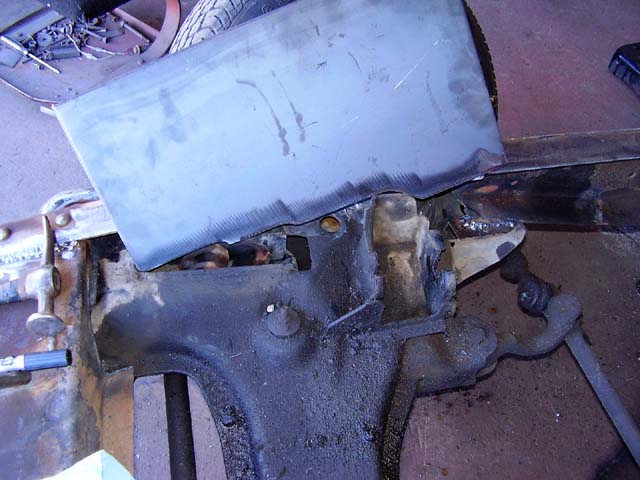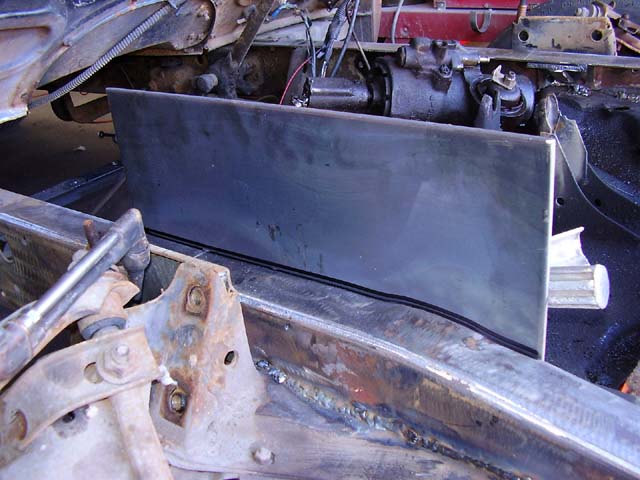 After welding inside & out, I use 1/4" steel plate to box the frame in.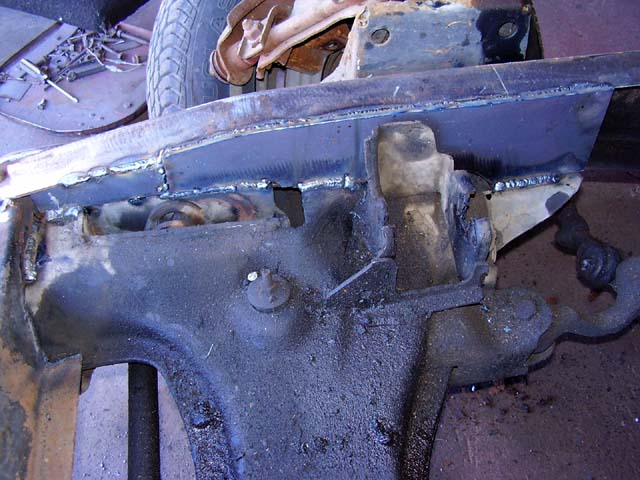 Welded in place.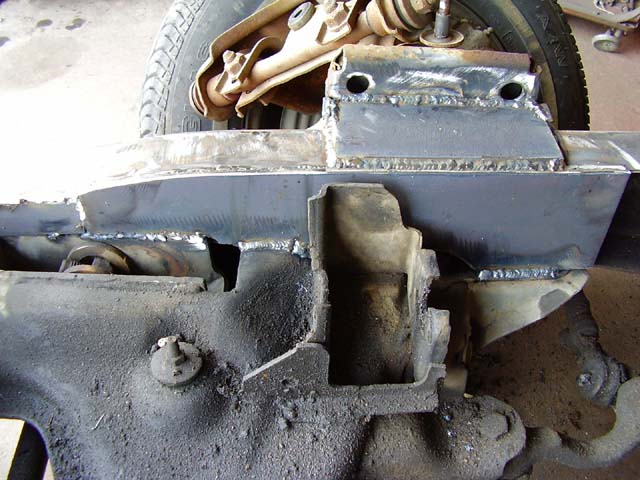 I like to cut gusset plates to box in the upper A-arm mounts.
Installation By: Roger Mingle