Installation By: Roger Mingle
Raise the frame back up & get ready to clean & grind everything we have been cutting.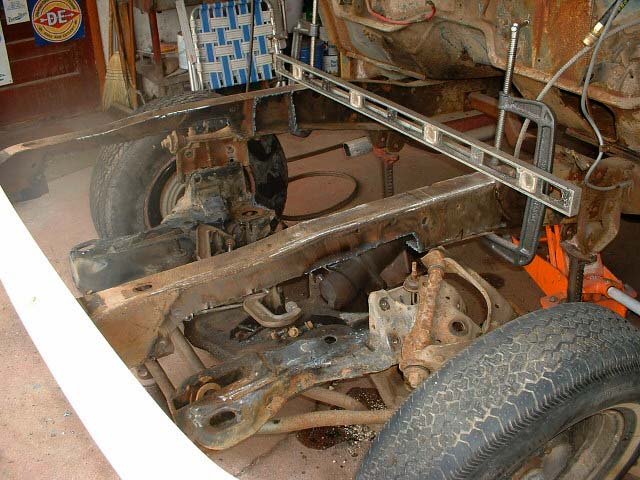 Cleaned & ground smooth & back together ready to weld. Notice the centerline mark on the frame. There is another mark 1" forward of this. I like to move the subframe 1" forward as it makes the wheel fit more centered in the fender opening. Notice the C-clamp by the idler arm. The bottom of the frame sits on the rear bisket mount. About 2-1/4" of frame rail above the front bisket mount.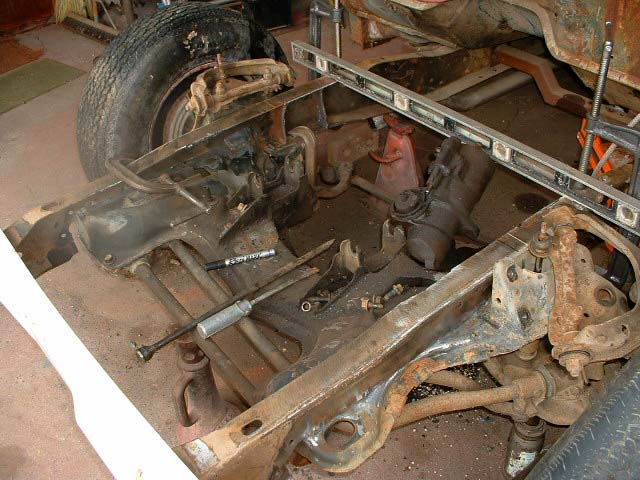 Start welding it up. I weld all down the inside & then go down the outside. Don't put that steering box on till you are finished welding.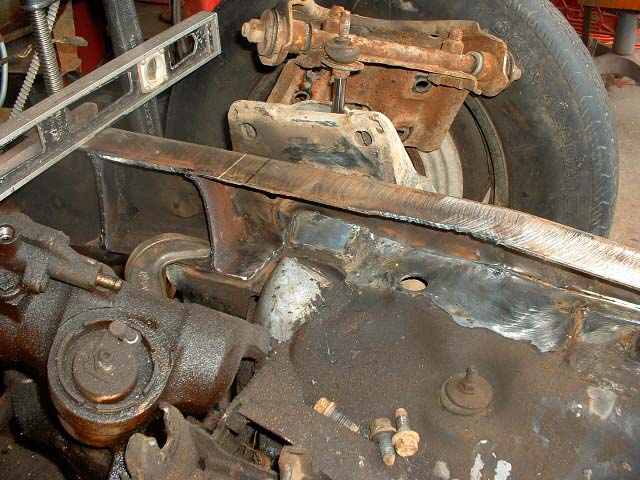 Might be a little hard to steer.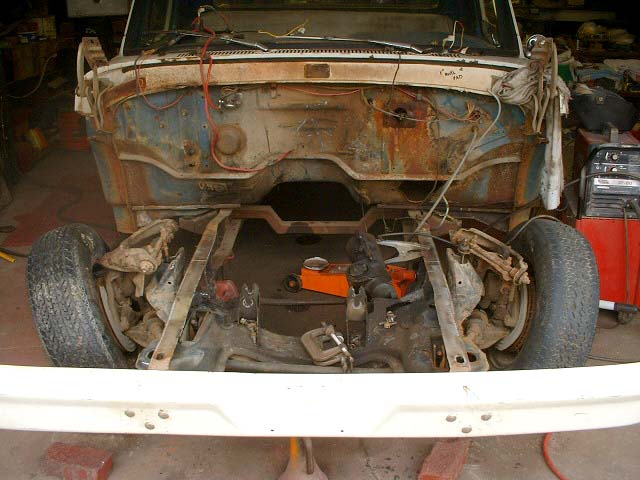 Weld everything you can reach.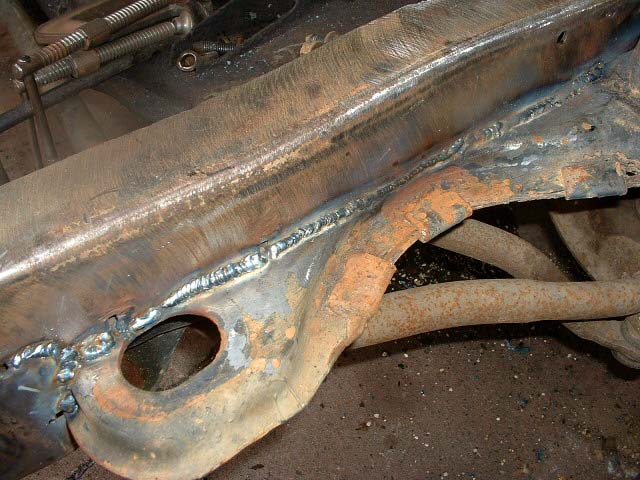 Make a 1/4" steel plate to weld inside the rails to make them boxed. Since the sub-frame is now the crossmember you need all the strength you can get. Once done on top weld everything up under. (love those sparks down your ears)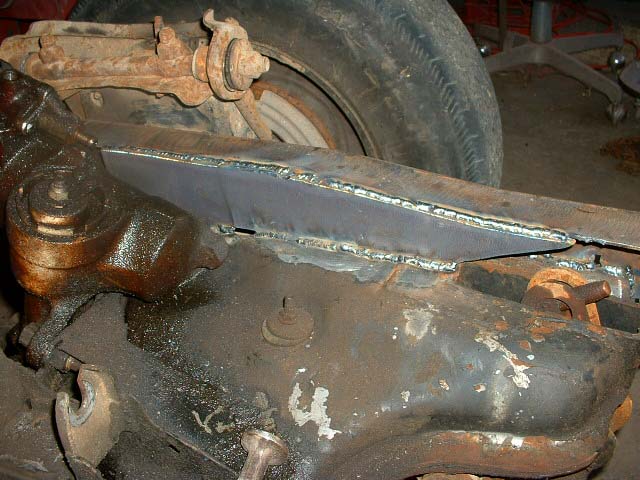 Ready to grind & clean all the welds. Left that open space because thats the torsion bar adjuster & it needs room to move.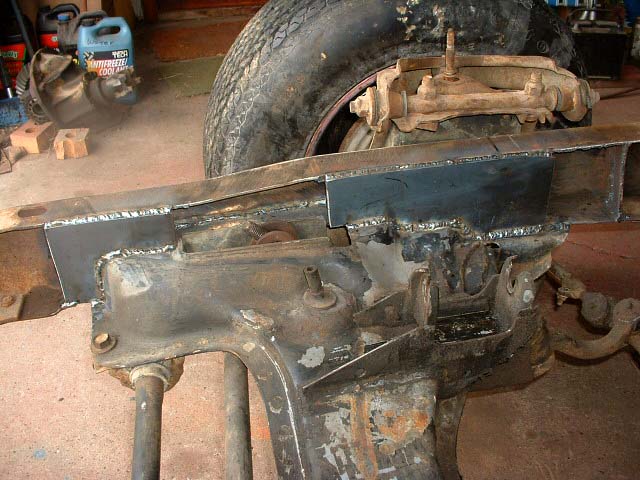 Sitting on the ground, one low rider coming up.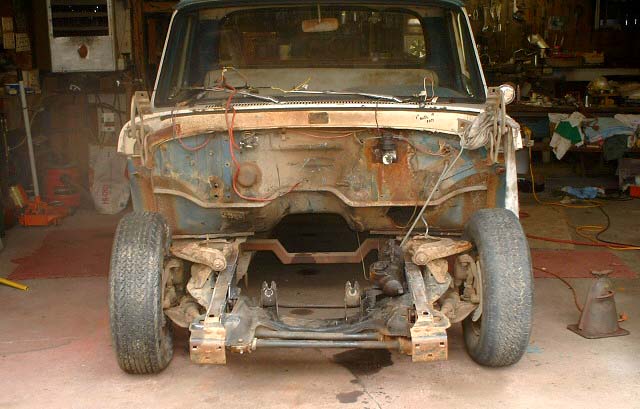 This is where the old fruit jar MC was. The Dodge MC bolts right on the stock Ford location with the stock Ford pushrod & pedal assy. Too much freeplay but a different rubber bumper takes care of that. Still has enough travel. Hopefully the longer pedal of the ford will give enough leverage to make the disc brakes work right.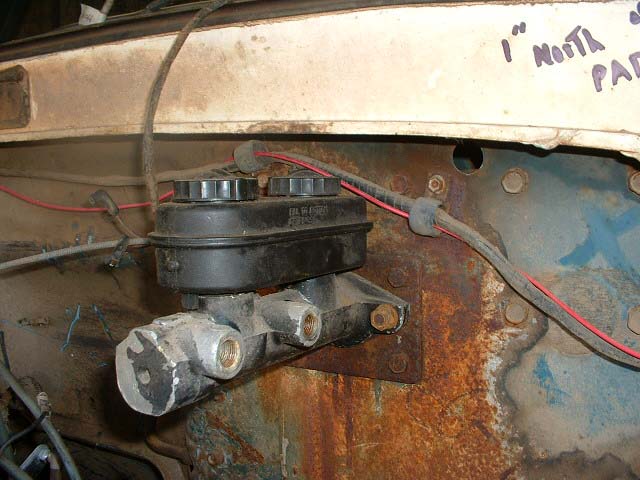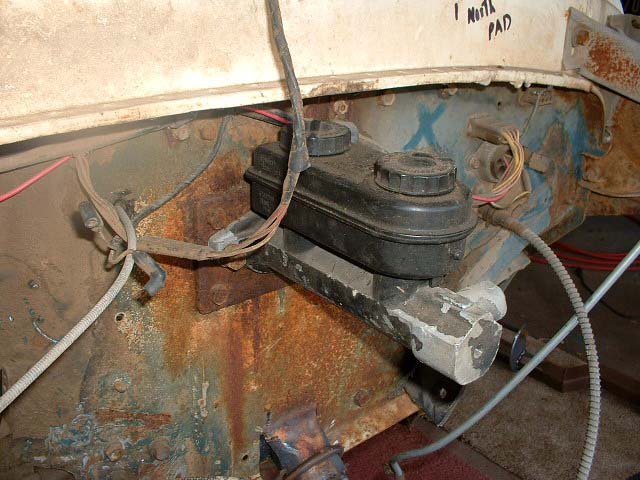 Installation By: Roger Mingle