Installation By: Roger Mingle
After measuring the width of the frame rails, figure where they will sit on the sub-frame. Cut a piece of poster board to fit the contour of the sub-frame.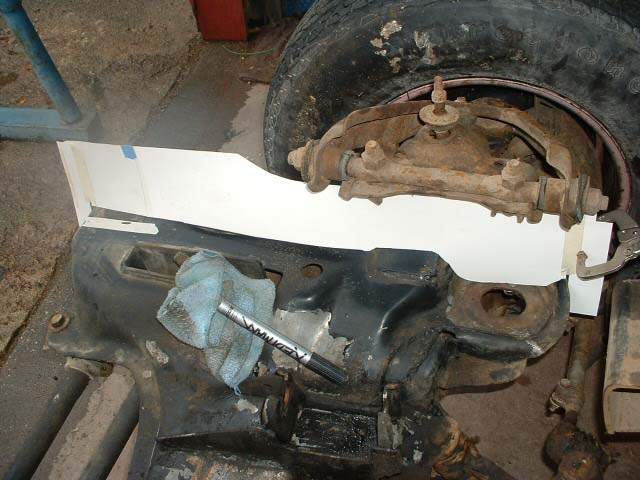 Place a straight edge across & line it up with the top zerk fitting. Come straight down off this straight edge & mark the center line on the posterboard & on the sub-frame. In this case the centerline is 1" foward of the mounting pad.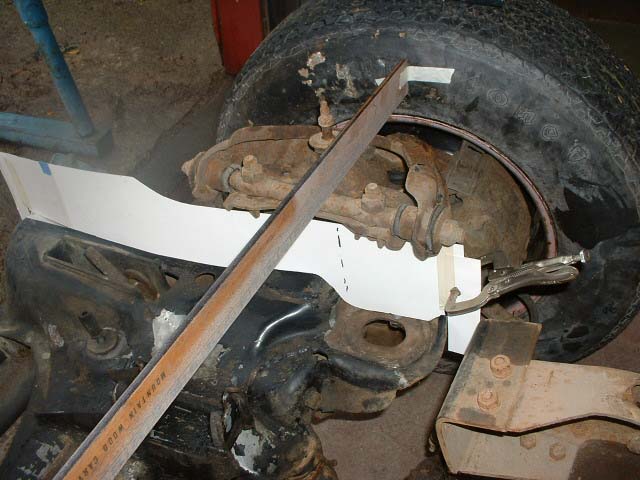 Get the steering box & the motor out of the way.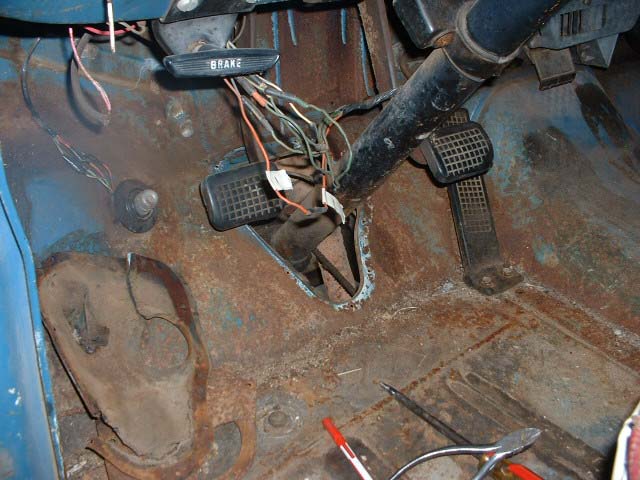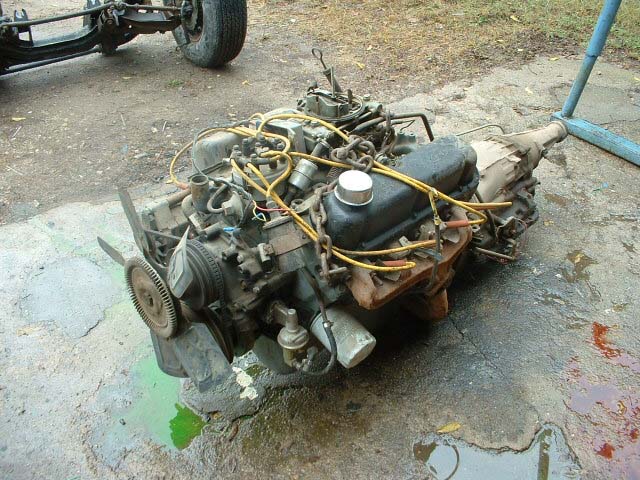 This is what the frame rails look like. Notice where the old fruit jar master cyl was mounted. More on this later.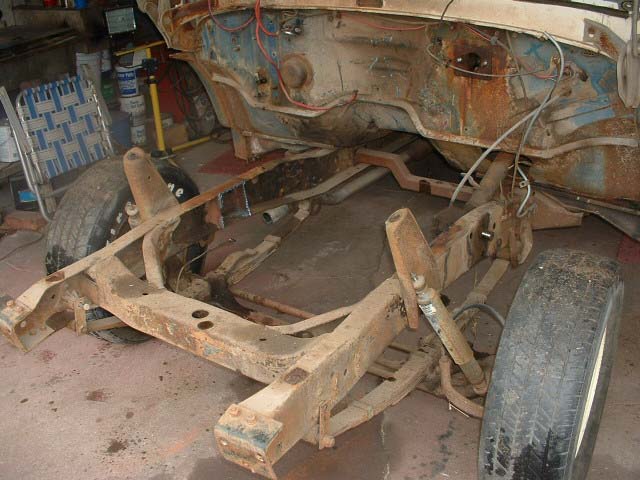 Before the I-beam axle comes out we need to mark the centerline of the axle on the frame.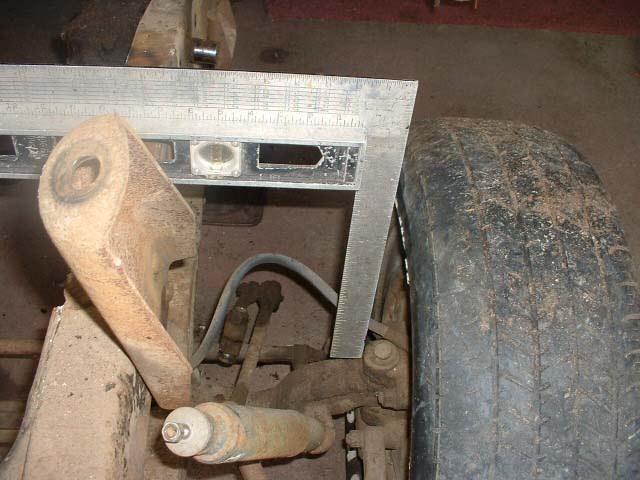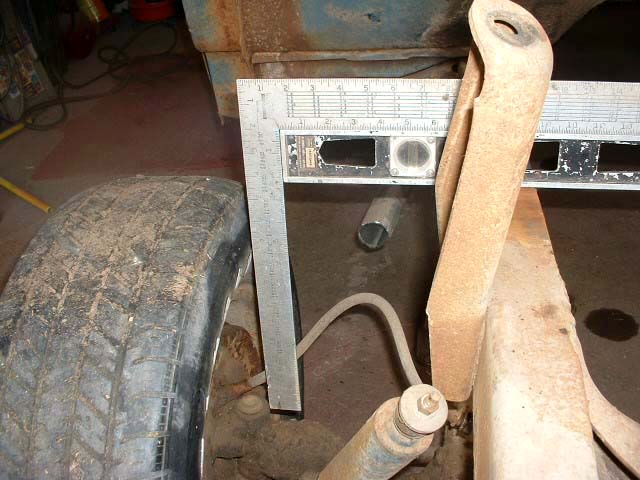 This is the centerline of the original axle. Mark it on the frame with a hacksaw so it won't wipe or grind off.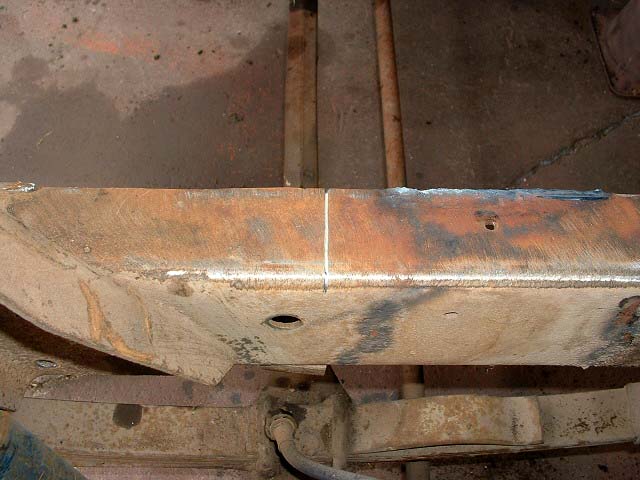 The axle & springs are rolled out.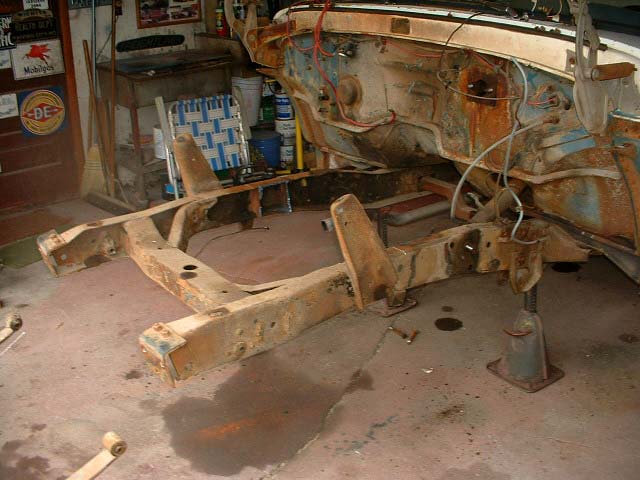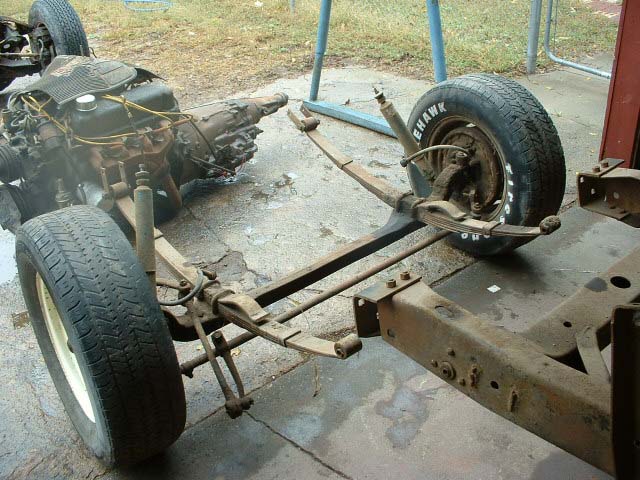 Installation By: Roger Mingle