By Bruce Nelson
I used to have one just like that.
So, what is it about automotive styling? I'm sure all auto designers try to make cars that are appealing when they hit the market, but why do some age better than others? Case in point. In 1975 I was searching for a fairly new used car. The car we settled on was a 1973 Mercury Cougar XR-7 with a 351 V-8, automatic that was loaded with most options.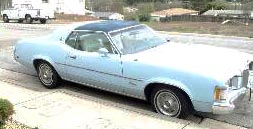 This was the last year that the Cougar shared the same platform with the Ford Mustang. In 1974 the Mustang shared its platform with the smaller Pinto while the Cougar moved larger to share its platform with the Ford Torino and Mercury Montego. Anyway, at the time we purchased this car, it was a very stylish car. It had the current items that were popular, ½ vinyl roof, Lincoln style upright grill, 2-door hardtop and the famous Cougar sequential turn signals. About 2 years later I acquired a 1969 Ford Mustang Mach I. This was an odd model as it had a 351 V-8 but had a 2-bbl carb, 3-speed manual trans. and single exhaust.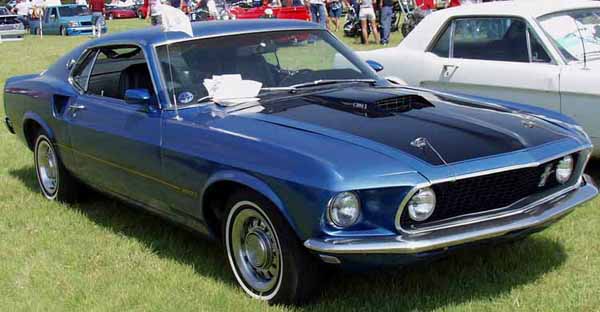 As this car was older and had more miles on it, it was a fair amount cheaper to purchase. The interesting thing about these 2 cars was that although they were similar in size and actually shared the same chassis, the styling aged totally differently. When I sold both these cars a number of years later, the lower mileage and newer Cougar had become a $1000,00 car that I sold to a high school kid. The Mustang was sold at about the same time to a Mustang collector for $3500.00 plus a trade in of a mostly restored 1962 Chevy Nova convertible. At today's values the Cougar would have some value, in good condition maybe $2500-3000, but the 1969 Mach I in the condition it was in would probably bring $25,000-35,000. Nearly all of this difference could be contributed to the styling of the cars.
As I said before, I'm sure both the stylists of both these vehicles were sure these would be classics someday. They were the products of the same design studio at Ford motor co. It was just that one was a hit the other was a miss. If we fast forward to the present, how do we tell if the new car we just bought will be a classic design or not? If any of us could tell that, we could predict the future. And I'm not too sure that your car becoming a classic in the future is important to most of the auto buying public. After all most of us will trade off the cars we buy after a few years. When we find out years later that what we traded in for "low blue book" back then is now worth a bunch. We will just get depressed. How many of us remember cars that we owned years ago, that now bring huge money.
So as we look back at the GTO's, Mustang's, Chevelle's and even 240-Z's or any number of other cars that have risen in value that we may have owned over the years, I guess just the memories, and the "I owned one just like that" will have to suffice..
By Bruce Nelson