Kerry's Rod Page
Update 11/24/99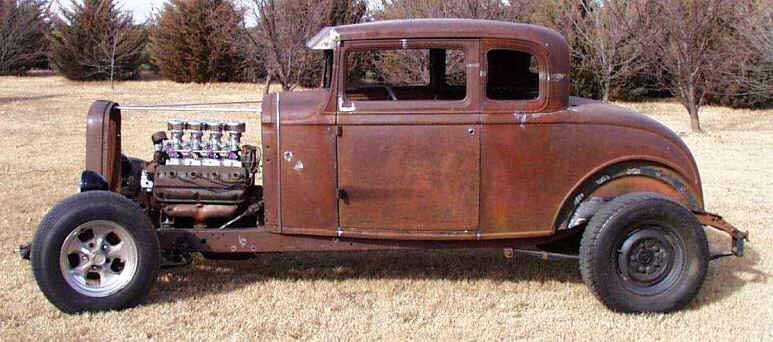 Well, A lot has been accomplished since I first put this page together. For more details and to see where I started CLICK HERE. For starters a lot of bodywork has been done. Mainly making and putting in missing pieces. The doors are hung now. The visor came together pretty well. Quite different than GM originally intended but I like it better. The flat sheet roof filler is gone and has been replaced with the roof of a 72 Chevy Impala. The rusted through sections have pretty much been cut out and solid steel welded in it's place. Just plain lots of stuff.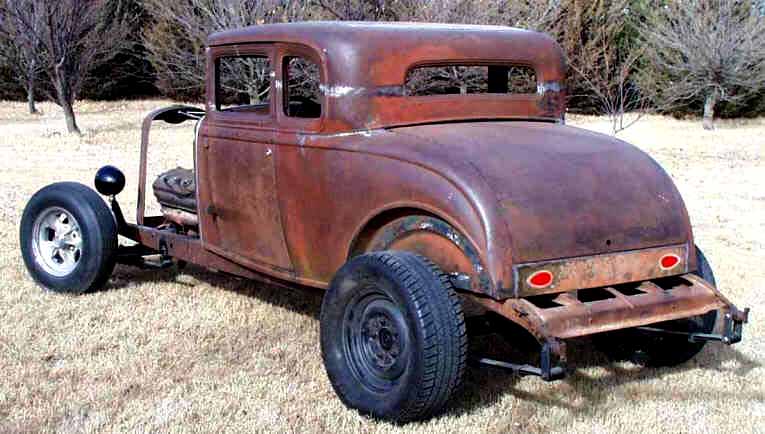 She looks a lot different with the rocker panels and the panel under the deck lid. I wanted to experiment with the taillights before I started cutting so I made some decals. I think this is the final location for them. The stance isn't quite right yet as the rear tires will definitely be taller.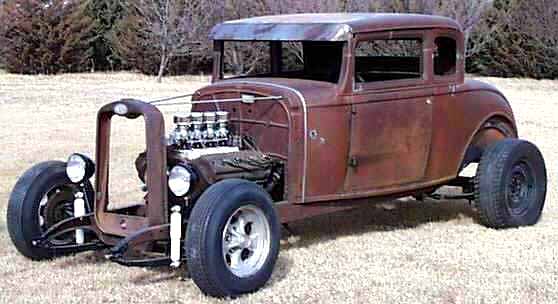 The front end has seen a lot of work. Different u-bolt brackets to improve the scrubline. These have the lower shock mount on them. The upper shock mounts/headlight stands are new also. The front crossmember has seen some improvements but I'm not quite done with it yet. The radiator shell mounting stuff is done including some cool stainless support rods a good friend made for me. A spun aluminum fuel tank is waiting to be installed between the frame rails in front of the radiator. The steering is now hooked up. Kind of cool to be able to steer it in and out of the shop.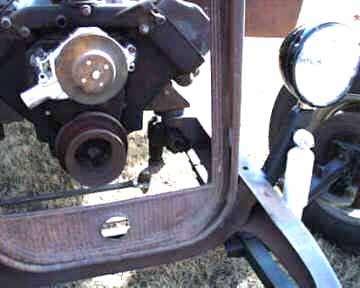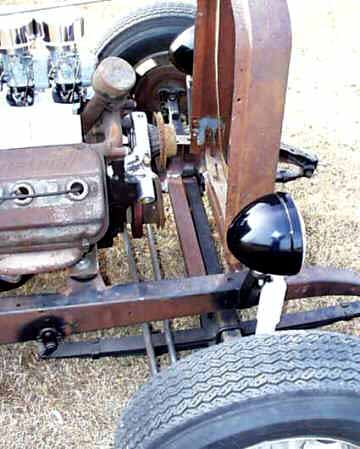 You can see the SBC water pump I'm going to use. I'd like to get started on the adapters but for now the body has been demanding most of my time. I've gathered a number of other engine goodies including some used std bore 392 forged pistons, some adjustable pushrods, a cam I had Crower regrind, an old NOS set of main bearings, gasket set, etc… Still a lot of goodies to find yet. If you have any old hemi stuff that you need to find a good home for, I'm your guy. ;-)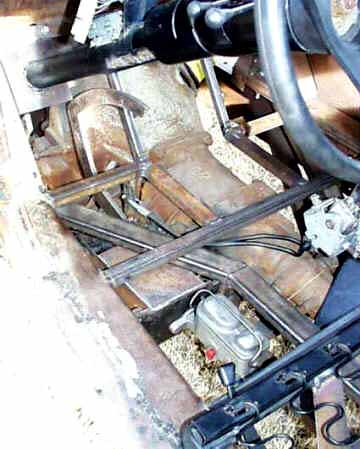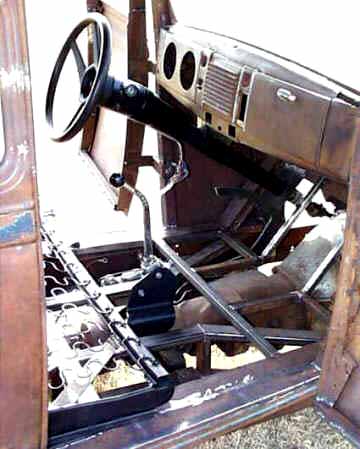 The interior has seen a lot of changes. The 38 Ford dash is tacked in. The 78 Camaro steering column is mounted but needs to be cleaned up a bit. I cut up and welded a seat frame from a Chevy Luv to fit. Got the Hurst three speed shifter in and functional. I do plan on going back and replacing the linkage with something much beefier but this will work for a start. The pedal assembly has a good start. The brake pedal and master cylinder are functional. While the clutch pedal arm and pivot are there (hard if not impossible to see in these pictures) I have not gotten around to putting the clutch linkage together yet. I just started putting the body frame crossmembers in to support the floorboard.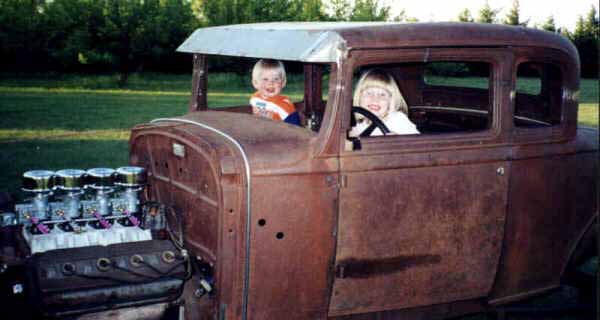 I have a wonderful, understanding family. Cheryl understands that I need my shop time fix every once in a while and Kendra and Travis get pretty excited about the hot rod too, as you can see in the pictures. We are all looking forward to when we can take the coupe out for a cruise someday.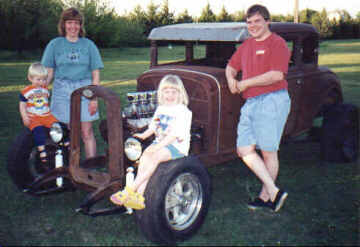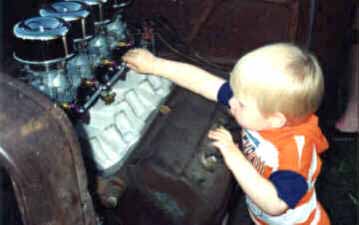 Last Update: 11/25/99 Hits: